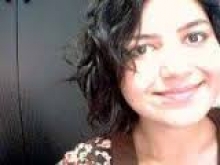 Ayça BAĞCI 
Founding Partner / International Consultant
She participated in AFS Intercultural Exchanges in high school and lived in Russia for a year as an exchange student.

Then, she graduated from Marmara University, Department of Political and Administrative Sciences.

There she coordinated press relations and sponsorships; became a board member and the general coordinator of the "International Week" event at the management club. 
She has participated in the European Commission's Training of Trainers Programme in 2013 - 2014 and became an international trainer.

She is also a volunteer of AFS Volunteers Association and a board member of Antalya Center of Support for EU Studies Association.

Her specialty is project consultancy, budgeting and project management.

She was responsible for preparation and implementation of several projects such as "Press Academy Antalya" (EU project, Antalya Association of Journalists), "Dutch-Turkish Mounted Police Project" (MatraFlex project, Dutch-Turkish Police), "INTOUR" (EU Eco-innovation project) and "ALTSO Voc-Test Center: Standards at work, quality in business" (EU Voc-Test Centers project, Alanya Chamber of Commerce and Industry), "Have fun with my Puppets, Learn with my teachers" (EU Strenghtening pre-school education project, Adana Pozanti Municipality), IDH sustainable tourism projects (ANVR), "Just Have a Look Back!" (EU Youth project), "Development of professional knowledge, skills and experience of vocational students via EU internship programmes" (EU Leonardo da Vinci Project, Dosemealti Municipality), "ALTSO Voc-Test Centre: Standards at Work, Quality in Business" (EU Voc-Test Centers project, Alanya Chamber of Commerce and Industry), "The Euro-Turkish Banana Connection" (EU Civil Society Dialogue Fisheries and Agriculture project, Alanya Banana Producers Union) and various other projects of TRIADA.

Turkish is her mother tongue, she is a sworn translator in English and French. Besides, she speaks Russian fluently and Spanish at intermediate level. 

E - Mail : ayca@triadaconsultancy.eu
Birth date : 19-7-1983
Phone : +90 530 9232573
Angelique TONNAER KIRKIL
Founding Partner / International Consultant
After her master in International Relations and Spanish philology at the Utrecht and Granada Universities, she worked 3 years with EU institutions in Brussels.

Then she coordinated the foundation of the Dutch National Youth Council and managed the international & social affairs departments of this organisation.

In 2006, together with 2 Turkish investors she founded her own consultancy company for international affairs in Antalya.

There she uses her experiences and network to assist international or Turkish companies and organisations that want to find Turkish/ international partners, start or broaden activities abroad and/ or create new projects or business opportunities.

She coordinates projects such as: EU funded sustainable tourism projects(SUSTOUR, INTOUR), MATRA funded Dutch-Turkish mounted police project, Dutch horticultural official trade mission to Turkey and educational projects.

Also she develops cultural happenings like Infantesi; a combination of horse dressage, human dance and music.

Dutch is her mother tongue and she speaks fluently English, French, German and Spanish and average Turkish and Italian. 

E - Mail : angelique@triadaconsultancy.eu
Birth date : 29-8-1971
Phone : +90 533 7718027